Summer 2023 status - part 2
As promised, this is the second part of our summer status. It is all about the new 5.4.0 version of CryptPad which is now live and released.
🚀 CryptPad 5.4.0
We deployed the new version to our flagship instance on July 20th. With members of the team taking summer breaks, we took our time to test the new features, bring the documentation up to date, gather feedback and translations. We released 5.4.0 on GitHub on August 10th. The major new feature are:
🎨 New Diagram app
The Diagram application is an integration of Draw.io into CryptPad's encrypted real-time collaboration.
Try the Diagram app on cryptpad.fr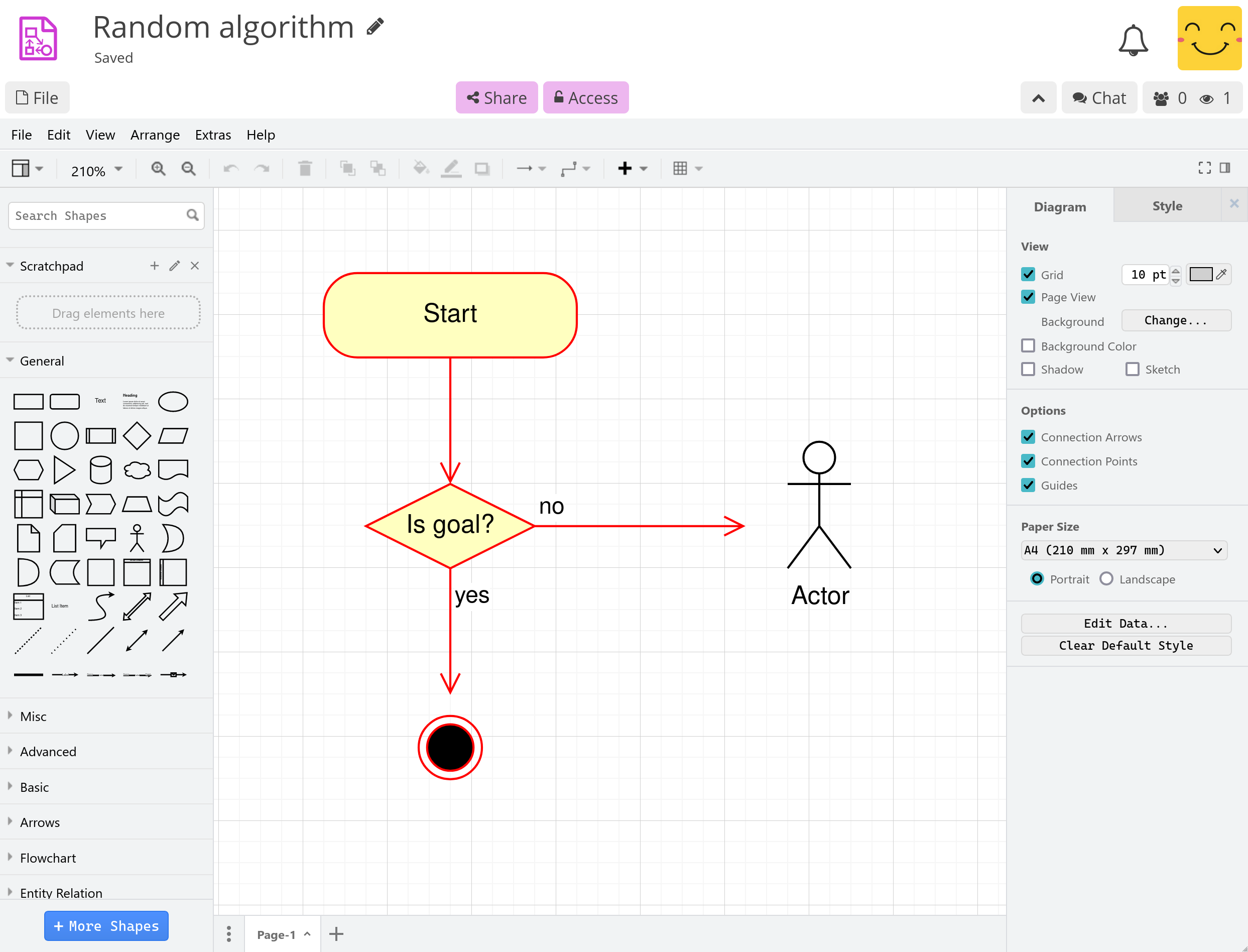 🔑🔑 2 Factor Authentication
You can now protect your account with 2 factor authentication using one-time passwords.
How-to for your Cryptpad.fr account:
Settings > Security & Privacy
Enter your password
Save the recovery code
Snap the QR code with a 2FA app of your choice
Confirm with a code
✅ 2FA is enabled
2FA is the first deliverable for the CryptPad AUTH project, ahead of the upcoming SSO features. We are very grateful to NLnet and NGI Assure for the support in making CryptPad more secure.
🎁 and more
We dropped Bower, an outdated tool to manage client-side dependencies
In addition to the Diagram application, Mermaid.js is also upgraded to 10.2.4 adding more diagram types such as mindmap and timeline
New setting to destroy all of the documents you own in one click
The full release notes are on GitHub
🚀 🪂 CryptPad 5.4.1
Even though we had plenty of time to test things on our instance, problems occured after the release with a number of configuration issues and typos causing upgrading issues on other instances. We are tracking these and will release 5.4.1 ASAP to make the fixes available.
🔭 Next up
We'll be resuming monthly status updates at the end of each month starting with September
SSO authentication features are next on the roadmap for the AUTH project
We are in the final talks for an exciting new hire for the team, we'll say more in the next couple of months